Contact

Mariusz Wenta
biuro@patrononline.pl
mob. +48 662 279 695

Przestrzenna Street 4
70-800 Szczecin

address for service
Dworcowa Street 20B
70-952 Szczecin
post office number 877


special offers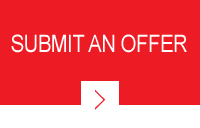 Operating in a branch related to real estate investments, we are obliged to be particular about the data of our Clients (including contact data). Thus, we apply numerous protections and principles to guarantee their safety.
Our principles are:
We do not store clients data on internet servers, thus we can minimise the risk of losing them or being used by unauthorised persons. We use the obtained data only for the specific purpose they have been shared for. We do not transfer the personal data of our services users to other companies or entities (including the companies we cooperate with). This do not cover the situation when the purpose of providing information is related to the necessity of sharing them with different companies or entities. In such case, the user is informed about the purpose of using the data before providing them. All the users, at any time, are allowed to edit and erase their data from our company's base. Data edition and erasing requests may be send via e-mail:
biuro@patrononline.pl
or with the use of other forms of communication – via a letter, facsimile, telephone.